Haruka Morishita

Voiced By

Voiced by: Satsuki Yukino (Japanese), Natalie Nassar (English)

Gender:

Female

Age (at first appearance)

UBKNOWN

Birthday

UNKNOWN

Origin

Earth

Affiliation(s)

Muglox

Kanji

森下はるか Morishita Haruka

First Appearance

episode 157

Relationship(s)

Dylan Yuki (Childhood Friend}, Koichi Sumata (Boyfriend)

Partner

Panta
A childhood friend of Dylan. Her ambition is to become a manga artist. She is very kind but is even scarier than Azumi when angry—usually with a smile that scares other characters (Dylan once says that as a child, his worst fear was Haruka getting angry). In the anime, she is Panta's human partner and still has feelings for Dylan. This causes Dylan to break up with Katie for a while. When Haruka realizes that Dylan's true love is Katie, she finally gives up on him. At the end of the series she is dating Koichi.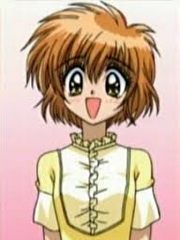 Ad blocker interference detected!
Wikia is a free-to-use site that makes money from advertising. We have a modified experience for viewers using ad blockers

Wikia is not accessible if you've made further modifications. Remove the custom ad blocker rule(s) and the page will load as expected.